Spiritual & Religious Care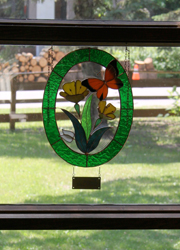 Jocelyn House Hospice staff and volunteers accompany the residents and their families as the residents approach their end of life reflecting and reviewing their life experiences. This spiritual journey explores the inner longings of the spirit to seek and find peace, harmony, reconciliation and healing to give meaning and purpose at the end of life.
Together with the staff and volunteers at Jocelyn House the Manager of Spiritual Care Services offers support to people of all faiths, cultures and beliefs. We strive to respect and support the dignity of the resident in their spiritual and religious care at the end of life.
For some, spirituality is an expression of faith and religion, and for others spirituality is expressed through body, mind, heart and spirit by expressions of love for family and friends, art of music, the beauty of creation, meditation and other mediums.
Spiritual Care Services Offered Include;
Compassionate non-judgemental empathic listening presence
Support for the emotional and spiritual needs of the resident and family members to explore end of life issues and feelings to find inner peace and healing
The provision of music care; mediation; massage; reflexology; pet therapy; prayer and special events to celebrate the seasons
Coordination of the spiritual and religious needs and practices of the resident and family
Connection with religious leaders and faith communities at the requests of resident and family
Assistance to residents and family in planning after life rituals, memorials, and funerals
Bereavement services are offered and are available for individuals and families following the death of the significant person in their life
An invitation is offered to the family and friends after the death of their loved one to return to Jocelyn House for a Celebration of Life Service
"In a futile attempt to erase our past, we deprive the community of our healing gift. If we conceal our wounds out of fear and shame, our inner darkness can neither be illuminated nor become a light for others." - Brennan Manning